---
---
Project
In the last few years, migration has become a contested policy issue that has been used to call into question the very legitimacy of the EU polity.
In this sense, illiberal movements and parties have deployed narratives revolving around the concept of "invasion": migrations are characterised as an indistinct menace to the European lifestyle and culture. In this context, the EU is characterised as incapable of policing its external borders or even as an instigator of migration, prompting a continent-wide demographic change that will erase the pre-existing national identities. The EU citizens are confronted with a trade-off: either the EU polices its external borders, by criminalising migrants and rescuers, or the freedom of movement must be curtailed to protect the welfare of the Europeans. If this narrative will be allowed to gain political clout, this could set back progress made in the last 30 years in terms of human right protection. To challenge this narrative is in the common interest of the EU.
The project will bring about 11 public events across Italy, France, Spain, Belgium, and the Netherlands. 
When?
The EU-MED project will last 18 months, spanning from August 2021 to January 2022.
Why?
EU-MED intends to help to defuse dangerous anti-migrant narratives by both promoting public debate on the topic and collecting bottom-up experiences from residents and migrants. The aim of EU-MED is challenging these simplistic narratives by looking at migration as a multi-faceted phenomenon. The migration experience will be looked at from many angles: from the crossing of borders to pressures and responsibilities of integration.
---
The European Commission's support for the production of this publication does not constitute an endorsement of the contents, which reflect the views only of the authors, and the Commission cannot be held responsible for any use which may be made of the information contained there in.
---
About us
EU-MED is a European consortium composed by 6 partner organisations that, as cultural foundations, civil society organisations, cultural institutions, engage with the challenges of migration and integration between the host population and the exiled from different perspectives and with different approaches.
They are:
Fondazione Feltrinelli
Upon a private initiative of Giangiacomo Feltrinelli – founder of one of the most important publishing houses and bookstore chains in Italy (la Feltrinelli) – Fondazione Giangiacomo Feltrinelli (FGF) was founded in 1949 in Milan, first as a library and then as an institute. During the last decade, FGF has become a "knowledge hub" at the centre of an international epistemic network stemming from the local to the European level. FGF's is committed to using sound academic knowledge to bring about social progress. With this objective in mind, increasingly in recent years, FGF has researched and divulged on the living conditions of migrants in Italy and Europe, with particular concerns about phenomena of migrants' labor exploitation.

---
Agora Europe
Agora Europe (AE) aims to inaugurate and promote a transnational debate—reaching across Europe and beyond—on the scale, scope, and substance of the European political space. The purpose of this debate is to encourage cooperation, promote inclusion, and develop connections across Euro-Mediterranean and Atlantic regions, questioning the meaning of citizenship and its limits in an age of mass migration and global interconnection. In order to facilitate this debate, Agora Europe functions as a permanent and itinerant agora, bringing together academics, politicians, activists, cultural actors and citizens. Agora Europe has been co-founded in 2018 by Etienne Balibar, Caterina Di Fazio, Rui Tavares, Nadia Urbinati and several other academics and activists from Sorbonne University and Columbia University. 
---
Arty Farty
Born in 1999 in Lyon, Arty Farty is being built as a space for mixing ideas on its territory but also at European level. It played a major role in setting up and leading debates on ideas, as evidenced by the twenty international editions of the European Lab forum (Brussels, Madrid, Cluj, Delphi..). Through its actions, it works for the renewal of democratic practices and campaigns for the absorption of social, territorial and generational divides. It has been committed to migration issues since its beginning. Through the organization of international events (Nuits sonores), the planning of debates and meetings (European Lab) or the development of partnerships with specialized NGOs (Singa, Refugee Food Festival), Arty Farty has developed various activities to change the perception of migrants and advocate for their rights. Arty Farty makes a point of offering, through its activities, unifying and accessible events, combining values of openness, diversity and conviviality.
---
Studio Europa Maastricht – University of Maastricht
Maastricht 'Working on Europe' (MWoE) and its office Studio Europa Maastricht (SEM) were initiated and are supported by Maastricht University, the City of Maastricht and Limburg Province.
It positions Maastricht as a continuous workshop for citizen dialogue on Europe and as Centre of Excellence on Europe and European integration. In Maastricht, the city inextricably linked to treaty which bears its name, we continue to bring to life the commitment of Europeans to develop and work on our collective identity.
---
SOS Racismo GIPUZKOA
SOS Racismo Gipuzkoa is a grassroots, non-profit, antiracist, democratic, multiethnic and internationalist organization, in which everyone has the same rights and obligations. It was founded in 1993 to fight all forms of discrimination and segregation based on skin color, ethnicity or cultural background. Whether this discrimination is on an individual, group or institutional level we demand tolerance, respect and understanding with equal rights for all. We see cultural diversity in a positive light and defend the freedom of expression of each individual or group in our society. We strongly support all types of cultural exchanges and practices, which promote contact between local people, immigrants and minority groups. We belong to the SOS Racism Federation in Spain, hold its Secretariat and since 2010.
---
AMEL France
Amel France is a French association stemming from the movement carried by the non-confessional NGO AMEL Association International. Amel France cares for a universal and international human rights vision and for the building of a common future with a humanitarian solidarity spirit. In this context and with the willingness to help these people, Amel France was created in May 2015 and established in Grenoble. Amel France contributes to strengthen and support civilian society with the purpose to assert rights and needs of affected populations in any crisis. To do so, Amel France carries out local and international solidarity and advocacy actions and adopts a participative approach by always seeking to work with those concerned in the implementation and monitoring of its projects. 
---
26th October 9.30 AM Bruxelles, European Parliament
European institutions and practitioners facing the challenge of migration policies and narratives: a multi-stakeholder approach towards innovative communication actions
The main challenges, urgencies and priorities to be considered and tackled in order to foster positive welcoming and integration policies within the European community will be discussed during the event, particularly in relation to four main clusters which spun across the issue of migration: crossing borders, climate refugees, employment and inclusion, and gender issues.
Starting from the voices collected during the project, combined with the experiences of the various partner associations, the aim is to create an opportunity for exchange and dialogue between organisations active in the field, policy-makers, technicians and experts, bringing the research findings to the attention of the institutions.   
The initiative is part of the EU-MED project, funded by the Europe for Citizens Programme of the European Union, with the objective of broadening migration narratives in the euromediterranean space.
---
13th October 2022
Via Edmondo de Amicis 10, Milano

What is the reality that second generation young people with a migratory background face when they start an educational path or enter the labour market?
 We will discuss it, starting from personal experiences and professional expertise, with:
---
Cosimo Palazzo Segretario generale Fondazione Giangiacomo Feltrinelli
---
Riham Ibrahim Student
Jada Bai Cultural mediator
Emanuela Losito Comune di Milano
Dora Barnes Arthur Rete per la riforma della cittadinanza
Nadeesha Uyangoda journalist, writer and author
---
03td October 2022
Hendaye – France

In occasion of the National Day in Memory of the Victims of Immigration, Agora Europe and its partners AUPH, University of Deusto, University of the Basque Country, Salvamento Marítimo Humanitario and SOS Racismo are organizing the public event "Eau comme Frontière" at the Halles de Gaztelu in Hendaye on Monday October 3rd from 5:00PM to 7:00PM.
This event is organized within the framework of the Europe for citizens grant and is part of the project EU-MED "Migration through cross-border Exchange and intercultural Dialogue – broadening migration narratives in the Euro-Mediterranean space"
The conference will be devoted to the themes of migration, sea rescue and the Basque border, with the organizations representatives and scholars Etienne Balibar, Iker Barbero, Dolores Morondo Taramundi and Ignacio Mendiola.
As for the September expo, the event will be preceded by an L&G sailing regatta Hendaye-Pasares-Hendaye organized by AUPH on Sunday October 2 at 1:00PM to look at the border from the perspective of the sea.
It will also be the opportunity to present Caterina Di Fazio's latest book for Fondazione Feltrinelli (2022) "Acqua come frontiera. Politiche per una nuova cultura della mobilità umana".
This is the second EU-MED event organized by Agora Europe and, differently from the previous Palermo event which focused on the Mediterranean routes, the Hendaye event focuses on the Atlantic route. The latter represents the deadliest path, also known as the Canaries route and recently renowned the "Arguineguin-Irun" route.
---
20th July 2022
The data portrays a critical situation, which is progressively worsening: what are the actions in the area and the good ones to stem the phenomenon of development and practical living conditions?
Among the possible solutions we look at local welfare systems and concrete cases of cooperation and solidarity between local communities and foreign laborers.
---
22th  January 2022
European Lab Winter Forum 2022
On Saturday, January 22, Arty Farty organizes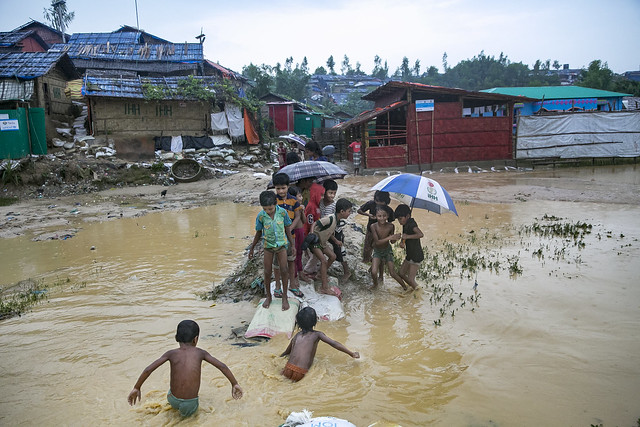 European Lab Winter Forum 2022: the narrative of migrations, at Ground Control in Paris in the framework of the European cooperation EU-MED. European Lab's ambition is to bring together on a European scale, a generation of innovative and seminal cultural actors to involve them in a common reflection and commitment to imagine together the future of culture. For its 6th edition in Paris, European Lab Winter forum is part of the dynamics of a week of programming dedicated to "Faces and paths of migration". European Lab Winter forum mobilizes on two emergencies related to migration issues: climate and hospitality. Through discussions and artistic performances, this new edition of European Lab Winter forum proposes migration stories that can change the way we look at migration and trigger future transformations.
---
14th November 2021
Bizilagunak" \
"Bizilagunak", our annual appointment where hundresds of homes in the Basque Country host multicultural lunch dates uniting local families, individuals or groups of friends with migrant families, will take place the upcoming 14th of november.
The aim of the event is to combat the xenophobic and anti-immigration narratives which we have lately seen strengthened. The objective is to combat these narratives by providing a space where people can get to know each other and develop empathy towards one another.
---
7th October 2021
Towards a unified European migration policy /
Solidarity and hospitality: a committed art scene
Arty Farty will organize, on October 7, a public event in Brussels (Belgium). The discussion will involve two different panels; the first panel will focus on the narrative about the European migration policy. The second panel will focus on the role that local art scenes are having on the hospitality of migrants with an artistic background. The overall objective of the initiative is to provide the public with a conceptual map concerning the involvement of the EU in the migration policy; stimulate a debate on the trade-offs that the EU policymakers are facing when dealing with this issue; debate the role of EU solidarity, and civil society organisations in dealing with humanitarian crises.
---
24th September 2021
MEET-UP: local and migrant women on the challenges of integrating in Limburg
On 24 September, Studio Europa Maastricht is organising a special event aimed at broadening the migration narrative in Europe. Women with and without migration backgrounds will come together to discuss their migration-related experiences in the Netherlands and Europe. The event is dedicated to facilitating personal encounters and mutual understanding at a local level. The participants will address questions such as: What obstacles do foreign women face when settling in Dutch society? What opportunities already exist? What are the hopes of female migrants travelling to Europe? How can the local community provide further support?
---
August 19th – AM and PM – Marina (Visit of the boat) 
Save the Date 18th-19th August 2021
Acqua come frontiera
Palermo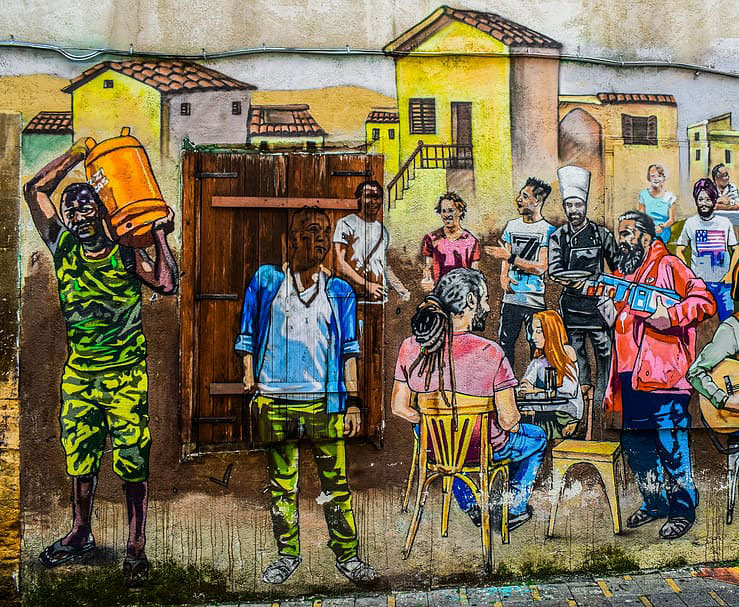 Agora Europe will organize, on August 18th and 19th (World Humanitarian Day), a 2 days public event, in Palermo (Italy). It will provide the public with factual information on the southern Mediterranean migratory route; gather the opinions of the CSOs, NGOs doing sea rescue, the institutions and the citizens and migrants of Palermo and Sicily on migration and the EU policymaking. We aim to organise a large-scale summit bringing citizens, citizens movements and CSOs, and municipal administrators and mayors face to face. The event will focus on the themes of sea rescue, human mobility, integration, protection of oceans and climate refugees.
---
---
Survey
With this survey, EU-MED intends to elicit a bottom-up collection of the opinions of the EU citizens on the subject of migration, as well as the preferences on both current and prospective policies that could be used to mitigate potential issues related to the hospitality of migrants. Data will be collected anonymously and communicated, at the end of the project, to EACEA.
The data is collected anonymously.
---
---
---
Your voice

Do you want to receive informations about the project? Contact us!